Scientific Editing and Academic Publishing- April 30th, 2015
Mini-Internship: "Succeeding as a scientific editor for a major biomedical research journal"
April 30th, 2015; 1 PM – 4 PM, Roanoke
The BEST program mini-internships are designed to expose trainees to "a day on the job" for a variety of career paths, through hands-on exercises, site visits, and/or case discussions with biomedical professionals. At this mini-internship, let Nature Neuroscience Chief Editor Dr. Meredith LeMasurier guide you through a series of exercises that will convey the joys, challenges, and required skills for evaluating cutting edge research at a major academic publishing house.
To view the PowerPoint from her seminar on Publishing Your Research, please click here: LeMasurier Seminar PowerPoint.
 Meredith LeMasurier, Ph.D.
Chief Editor, Nature Neuroscience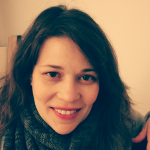 During her doctoral work in the laboratory of Chris Miller at Brandeis University, Dr. Meredith LeMasurier studied the intrinsic properties of potassium channels. She then moved to Oregon Health and Science University for her postdoctoral training with Peter Gillespie, focusing on sensory transduction in the auditory and vestibular systems. Before joining Nature Neuroscience in 2014, Dr. LeMasurier was the Deputy Editor of Neuron, where she had been a member of the editorial team since 2007.