VT-BEST Event: Combining clinical and biomedical research expertise to bring solutions to research, translational and pragmatic needs
March 15, 2018 @ 3:00 pm

-

4:00 pm
Seminar: Combining clinical and biomedical research expertise to bring solutions to research, translational and pragmatic needs.
Amrie Grammer, Ph.D.
COO & CSO, AMPEL BioSolutions
Peter Lipsky, M.D.
CEO & Director of Clinical Operations, AMPEL BioSolutions
March 15th, 2018; 3:00 PM – 4:00 PM, Virginia Tech Carilion Research Institute, R3012, 2 Riverside Circle, Roanoke, VA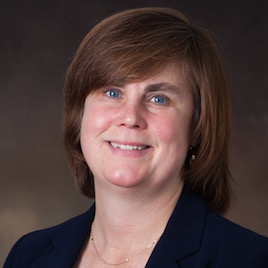 Dr. Grammer is a Translational Immunologist specializing in human Autoimmune Diseases. She trained at UVA, where she earned her BS in Chemistry & MS in Pharmacology as well as UTSW Medical Center at Dallas where she received her PhD in Immunology. Before moving to Charlottesville Virginia to establish AMPEL BioSolutions in the UVA Research Park, Dr. Grammer  headed up the B Cell Biology Group in the Autoimmunity Branch of NIAMS at the NIH. She specializes in clinical trials, biomarkers, cell-cell interactions & the biochemistry of signaling cascades with expertise in primary lymphocyte biology, flow cytometry, and bioinformatics of gene expression & proteomics. Over the last three years, Dr. Grammer has been using her knowledge to reposition drugs for Lupus patients (LRxL-STATTM Lupus Drug Repositioning Initiative) and to identify novel therapeutic targets for lupus using meta-analysis of gene expression.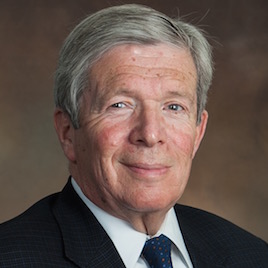 Dr. Lipsky is a Rheumatologist & Immunologist who immerses himself in basic & clinical research. He received his medical degree from the New York University School of Medicine, completed residency training at the Strong Memorial Hospital in Rochester, New York and his post-doctoral fellowship in NIAID at the NIH. After going to UT Southwestern Medical Center at Dallas, Dr. Lipsky rapidly advanced to become a professor of Internal Medicine and Microbiology as well as the Director of the Harold C. Simmons Arthritis Research Center, Co-Director of the Immunology Graduate Program, and Director of the Rheumatic Disease Division of the Department of Internal Medicine. He entered the new millennium as the Director of the Intramural Research Program & the Autoimmunity Branch of NIAMS at the NIH. Peter is the co-founder of AMPEL BioSolutions LLC and directs its clinical operations. He is involved in the Lupus Clinical Investigator Network (LuCINTM) of the LRxL-STATTM Lupus Drug Repositioning Initiative.