PROFESSIONAL DEVELOPMENT
Individual career planning, skill building, and connecting with professionals within and beyond academia
C  
Professional Development Course (TBMH 5106, 2 credits)
This course is offered each Spring semester. Class time will include guest lectures from various biomedical professionals, who will present case studies and exercises designed to provide an understanding of various biomedical career paths, and how these professionals interact to promote biomedical research and the implementation of important discoveries.  Additional focus on career development planning (IDPs) and building scientific communication skills.
Location: Course instruction will take place at Virginia Tech facilities in Roanoke, and possibly Blacksburg.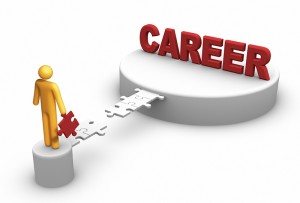 Student Commitment: Trainees will attend class for 2 hours per week for one semester at Virginia Tech. Trainees must commit to attending all classes, and completing all reading and written assignments, including completion of an Individual Development Plan. At the end of the course, trainees will complete a course assessment questionnaire that should take 10 minutes to complete. Trainees must also complete a consent form that will allow the BEST program to issue them the annual BEST Survey, which should take less than 30 minutes to complete. This BEST survey will be issued annually for 10 years.
Eligibility:   This course is required for all students in the PhD program in Translational Biology, Medicine, and Health (TBMH), and open to students in other biomedical graduate programs at Virginia Tech as part of the BEST program. Space is limited, and we encourage non-TBMH students to apply as early as possible to secure space in the course.
Postdoctoral trainees who are within three years of earning their doctorate are eligible to audit this course as part of the BEST program (0 credits), but must attend all classes.
Trainees who are not TBMH students will need to sign up here to receive instructor permission to register for the course for Spring 2020. Space is limited and trainees will be selected in the order in which they sign up. Trainees must sign an informed consent form and return it on the first day of class.
 Be sure to subscribe to our e-alerts to be notified of future BEST activities!  Additional opportunities for professional development at VT can be found on our Resources page.